Poems about Retirement

Retirement Verses - Sentiments - Wishes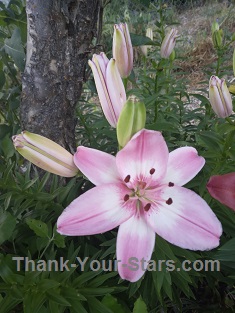 On this page you'll find links to numerous poems about retirement.
There are many short retirement verses with thoughts about retirement.
You'll find they include various retirement sentiments, retirement wishes, retirements toasts, and plenty of short retirement limericks.
Most are short enough to include in a retirement card of congratulations.
Retirement Limericks - Poems for Retirement
This page has 20 limericks. Some of these short poems on retirement are funny, some are serious. Many of them could be uses as a retirement toast.
Thank you, hard workers! You have done us all a great service. You have given some of the best years of your life!
Now it's your turn to share with the next generation your wisdom, coming from years of experience.
Poems for Teacher Retirement
These 2 original poems are written by a teacher, for teachers. It's a reminder that we continue to teach, wherever we go.
And, that even though we will one day leave this earth, our influence continues, as we live on in the generations that follow.
Retirement Poems for School Principals
3 short poems for the principal when retiring. More and more, as a teacher myself, I've come to appreciate the many challenges, responsibilities, and duties of school principals.
Over the years, a school principal affects the lives of many parents, teachers, and students. So when it's time to retire, he or she deserves our special appreciation.
And a well earned rest!
Nurse Retirement Poems
Nurse retirement poems are a tribute to a life of dedication and service to the less fortunate.
You can adapt these poems for nurses, and use them to appreciate all health professionals - such as doctors, dentists, surgeons, chiropractors - and their assistants - whether in active duty, making a career change, or about to retire.
Military Retirement Poems
Military retirement. What a great opportunity to honor our soldiers! Don't miss this once-in-a-lifetime chance to show appreciation to our soldiers for their service to our country, flag, and freedoms!
If you don't, maybe no one else will. And that would be a shame for us, to neglect our duty to the men and women who risk their lives, putting themselves in harm's way, to protect our lives and liberties.
A Time to Remember
Retirement is a great time to:
Look back on the past with nostalgia - and gratitude - remembering good and bad experiences that helped us grow, the friendships we made, the lessons we learned, the skills we acquired, the blessings we received from our daily work.
Look now at the present with appreciation - it's a milestone achievement not everyone is blessed to experience. We are the recipients of many gifts. Life, wisdom, health, time, family, friends, to name a few.
Look to the future with confident hope - that we would have the joy of sharing the rest of our lives with family and friends, as we wisely share our experiences to our children and grandchildren, the generations of people coming after us who are filling our shoes.
For Happy Times
Retirement is a fun time. For many people, it's a big relief after many years of labor and service.
Retirement is a happy time. It's an occasion of celebration and congratulations.
In Tough Times Too
Retirement can also be bitter-sweet:
For many, it's a sad farewell to close friends, fellow workers, the scheduled routine, and the tasks they are used to doing. And yes, some people really love the work they do.
For many, it's also an uncertain time. Things may seem rosy and honky-dory, but it can be unfamiliar territory. Many people are not sufficiently prepared for the change, and retirement can become quite a big adjustment.
Retirement can be quite lonely. As we get older, many of our family and friends are no longer here on earth.
Retirement can even be scary. It can become quite difficult. Often the income will be less than while working. Unexpected surprises, such as health or financial problems, can arise.
For these reasons, besides showing our appreciation to the one retiring, it also a good idea to give some genuine encouragement and inspiration.
Better Have a Retirement Plan!
Like any major step in life, it always pays to prepare.
Some people don't prepare for retirement. They wait till it comes. And they usually get a lot of unpleasant surprises.
Some people diligently plan their finances for retirement, but totally neglect to include fulfilling the purpose and meaning of their lives. They fail to be good stewards in using the talents and gifts God has given them.
Wise people seek help and advice, first from God in prayer and in the Holy Bible. Then they find good mentors to teach them how - and then hold them accountable - to best use their "Golden Years" in the service of God and neighbor.
Time to Re-Tire?
For many folks, retirement is a time to "re-tire" (to get tired again). For example, some people retire from the military after 20 years, and go look for another job or another career.
Actually, retirement is not really in God's plan. We don't read about retirement in the bible.
The closest thing we have is that in the old law, priests were to leave active service in the temple at the age of 50. They had other work to do, many of them had families and households to take care of.
True, the time comes when we can no longer do hard physical work, such as construction.
The time comes when an owner / manager in a company or business must pass the active role of leadership to the younger generation.
But there's always work to be done, for God and neighbor, according to our capacity.
One of the best things that older folks with time on their hands can do, is to impart wisdom to the next generation from the many lessons they've learned throughout their lives.
The Best Retirement
How blessed are those who have earthly and spiritual friends to help them get to heaven, the ultimate place of eternal retirement - also known as, Eternal Rest.
A place where there is no health problems, no loneliness, no sadness, sickness, or pains, and the best of food and friends. Check out some of my
poems about heaven
.
So even if some of us don't make it to earthly retirement - or we are of retirement age, but we choose not to retire - the heavenly retirement will more than make up for it!
Thank your stars!
Go to Home Page.
© Copyright 2010 - 2023 Thank-Your-Stars.com