Memorial Day Poems
- - -
Remembering Those who Died Serving Our Country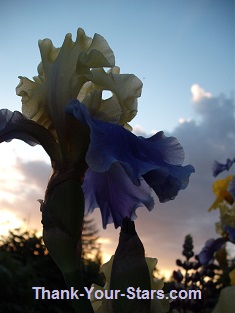 In the United States of America, Memorial Day is a federal holiday on the last Monday in May, in memory of those who died while serving our country in the armed forces.
We especially honor those who paid the ultimate sacrifice - their own life and death - to preserve our freedoms, in the service of God, family, and country.
Gone, But Not Forgotten
The Memorial Day observance gives us an opportunity to remember and honor these heroes, and to appreciate the gift of freedom they helped protect.
A great way to do this is with poems, prayers, and other special activities on Memorial Day.
But are they really gone? Until we meet them again, we can keep the memory of their service - and sacrifice - alive.
When is Memorial Day?
This includes a chart for dates for Memorial Day for upcoming years.
Memorial Day Poem - "They Walk Another World"
This is a 10 verse reflection to remember and honor the heroes who died for country and freedoms. We ask God to bless our heroes. He knows their sacrifice.
Memorial Day Poem - "Little Boy Dreaming"
The 9 verses of this Memorial Day poem could be appropriate reflections for family and friends of a boy who grows up and doesn't come back from war.
Short Memorial Day Poem - "The Silence Remembers"
This is a shorter 4 verse poem, appropriate for a walk in a cemetery.
Additional Resources for Memorial Day
The meaning of Memorial Day is lost without understanding the sacrifices our soldiers make and veterans have made to give us our freedoms.
Memorial Day is to honor our beloved departed military.
I also have
poems for our veterans
that can also be used - or adapted - for a Memorial Day observance.
Peace Prayer of Saint Francis - Prayer for Peace
I've included this prayer in the Veterans section of this website, but it is also very appropriate here.
Let's not forget the consolation of peaceful prayer, especially if remembering someone close.
Francis of Assisi fought in a war, lost, and was a prisoner of war for about a year. Then he found a better general - God himself - and became his instrument of peace.
This 800 year old prayer is still in use. It's is an appropriate prayer for Memorial Day, for our departed military. Especially the last line:
"It is in dying, that we are brought to eternal life."
Thank your stars.
Go to Home Page.
© Copyright 2010 - 2023 Thank-Your-Stars.com