Pastor Appreciation Poems

and


Church Anniversary Poems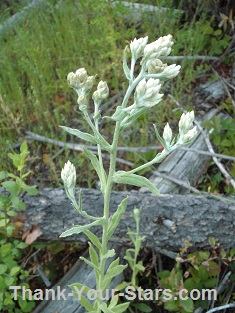 There are many ways to show your appreciation to a pastor.
These pastor appreciation poems are written to help give inspiration, encouragement, honor, thanks, and especially prayers for pastors.
Note about the image:
When I was first putting these pages up, I took a walk in the forest and came across these fallen logs, that form an image of the cross. The flowers are field pussytoes.
Prayers of Jesus for Pastors
Pray for your pastor. Jesus did.
In the Holy Gospel of Matthew Chapter 11 we can read Jesus' Prayer of Thanksgiving.
And in the Holy Gospel of John, Chapter 17 we find Jesus' Prayer for Unity, which he prayed at the Last Suppper on the night before He died on the Cross.
When we pray, let us remember to include all pastors - assistant pastors, youth pastors, men and women leaders in the church.
Don't forget retired pastors in their golden years. And chaplains, whether in the military, a hospital, or a prison. And missionaries, who often have few - if any - local people who appreciate their efforts.
Put prayer at the top of your list of pastor appreciation ideas. In heaven we'll see the huge difference our prayers make.
When is Pastor Appreciation Day?
Pastor Appreciation Day is also known as Clergy Appreciation Day, or Pastor Appreciation Sunday.
It's usual date of celebration is the second Sunday in October.
Some churches, parishes, or congregations may celebrate it at a different time.
The entire month of October is Pastor Appreciation Month.
A Poem for Pastor Appreciation Day
This poem is titled, "The Very Best Pastor Appreciation".
The word pastor comes from a Latin word meaning shepherd.
Who knows your pastor better than the Good Shepherd?
Thank You Pastor Poems
Looking for Thank You Pastor poems? Here's two more original pastor poems. The first reminds us that we cannot do anything without God's help, that we need God to walk with us, and really, we thank Him of walking with us.
The second has 5 verses, one each on faith, hope, love, thanks, and blessing.
Pastor Anniversary Poem
Another important pastor appreciation idea is to remember his anniversary, whether of his ordination, or his first arrival in your church. This original poem is a blessing prayer to help you celebrate your pastor's special anniversary occasion.
This type of poem is a thoughtful way to celebrate you pastor, and to pray for, bless, and encourage your pastor.
Pastor Wife Appreciation Poems
Here are 5 short pastor wife appreciation poems for wives of pastors, appropriate for a thank you card or note of appreciation.
2 of these poems refer to the story of Jesus, Martha, and Mary, found especially in the Gospel of Luke.
We can all find encouragement and inspiration - and especially guidance - from this biblical story.
You can simply use - or adapt - any of these poems for any worker of Jesus - the pastor, his wife, missionaries, those who support or serve the Body of Christ.
Pastor Wife Prayer Poem of Thanks
This pastor wife prayer poem of thanks is especially for the wives of pastors, but it's good food for thought for any wife or mother, and can easily be adapted to your particular circumstances.
So if you're busy in the swing of things, cleaning the house or washing the dishes or cooking, take a moment to pray a little thank you for God's blessings - in a poem.
Church Anniversary Poems
Are you doing church anniversary planning? Here are 2 original poems. One large church commissioned one of these poems for their 100th anniversary, and it was set to 4 part choir, organ, and optional brass quartet.
Include church anniversary poems in your church bulletins in the months ahead, and also in your invitations and church welcome program to celebrate the special annual occasion of the of the erection, dedication, blessing, and/or consecration of your church.
Church anniversaries - especially multiples like 25, 50, 75, 100, 125, or more - don't come around very often!
Pastor Retirement Poem - A Poem Tribute for the Pastor
This pastor retirement poem can be used as a poem tribute for the retiring or retired pastor.
It can also be used for any elderly pastor, missionary, or church worker.
The page starts with a soft golden sunset photo.
Ideas for a Tribute to a Pastor
The Who, What, Where, When and How of a tribute for the pastor.
This page has lots of ideas to properly celebrate Pastor Appreciation Sunday.
Let's bring down the abundant blessings of God upon the pastor and the entire parish.
Encourage the Wives of Pastors
Looking for Pastor Appreciation ideas? Don't forget the wives of pastors - and the rest of the family.
What most don't see, it's often a very difficult vocation. They need encouragement and deserve our thanks and support for their special ministry.
Examples of Tributes
Looking for good Pastor appreciation ideas
and
doing a tribute?
Let's look in the Bible. Paul's short letter to Philemon. And the Book of Revelations, chapters 2 and 3.
This is worth reading, if you want to do a Spirit-filled Christian tribute for notable persons or special occasions, such as:
Pastors, and wives of pastors;
Veterans Day;
Birthdays;
Wedding Anniversaries;
Retirement;
Funerals.
Encourage Your Pastor
One of the favorite tools of the devil is discouragement.
We can be a blessing by giving encouragement.
It comes in many forms. A simple prayer, a smile, a kind word, a card or note.
Thank your stars!
Go to Home Page
© Copyright 2010 - 2023 Thank-Your-Stars.com