Thank You 

Poems for
Persons - Events - & Holidays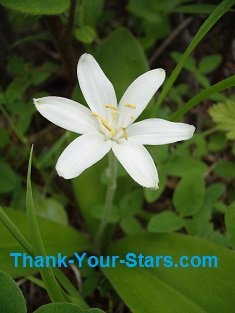 Thank you poems - inspirational, serious, even a few funny ones ...
• for the persons in your life - the stars of your life - beginning with God - and including family, friends, teachers, pastors, fellow students and fellow workers
• for life events & special occasions - such as birthdays, weddings, anniversaries, retirement, funerals
• for holidays throughout the year - because holidays are appropriate times to give thanks, and are "teachable moments" to instruct the next generation of the importance of gratitude.
_______________________________________________
CURRENT CALENDAR POEMS & THOUGHTS
_______________________________________________
_______________________________________________
_______________________________________________
Because this site is Thank-Your-Stars.com, on a semi-regular basis I post, for inspiration and encouragement, a verse on either gratitude or stars, taken from the Bible.
This one is posted as of Sunday, July 22, 2018:
And he that shall overcome,
and keep my works unto the end,
I will give him power over the nations.
And he shall rule them with a rod of iron,
and as the vessel of a potter they shall be broken,
as I also have received of my Father:

and I will give him the morning star."

--- 2 Revelation 2: 26-28 ---
1. Website Blessing Prayer
by Paul Berchtold, January, 2011
Lord, bless this site and make it be,
A place of peace, serenity,
Where people come in all their ranks
And leave inspired full of thanks.
A place to flitter like the bee,
All kinds of lovely things to see,
And take the time more deeply ponder,
Your gifts, your graces, all your wonder.
Bless each one, who here reads,
With fresh ideas, like little seeds,
To plant in hearts and keep it growing,
An abundant river overflowing.
So here on earth and at your door,
We'll thank you now and evermore.
Amen.
___________________________________
Poems by Paul Berchtold
©
Copyright - All rights reserved.
___________________________________
You are welcome to use and share this poem,
provided
you follow the
Poem Terms and Conditions
.
CHURCHES, SCHOOLS, RADIO STATIONS, NON-PROFITS

Pastors, Church Workers, Teachers, Announcers, etc.

You're welcome to publicly use and share these poems
in programs, speeches, sermons, bulletins, bulletin boards
provided you follow the Poem Terms and Conditions.

Welcome ... thank you for visiting !
Website Progress:
---- 2018. Thank the Good Lord, the work of website revision and reconstruction continues.
The New Year Poems section has been revised and re-posted as of Sunday, December 10, 2017.
The Saint Patrick section was revised, and re-posted on Sunday, January 21, 2018.
The July 4th / Independence Day poems section was revised, and re-posted on Sunday, January 28, 2018.
I certainly appreciate those who say a kind prayer for me. May the Good Lord bless you, and keep you in His peace.
Thank your stars!
© Copyright 2010 - 2018 Thank-Your-Stars.com