Thank You 

Poems for
Persons - Events - & Holidays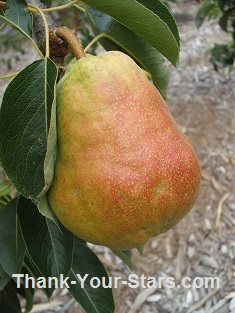 Thank you poems - inspirational, thoughtful, hopefully encouraging ...
• for the persons in your life - the stars of your life - beginning with God - and including family, friends, teachers, pastors, fellow students and fellow workers
• to obtain blessings in life events & special occasions - such as birthdays, weddings, anniversaries, retirement, funerals
• for holidays throughout the year - because holidays are appropriate times to give thanks, and are "teachable moments" to instruct the next generation of the importance of gratitude.
_______________________________________________
CURRENT CALENDAR POEMS & THOUGHTS
_______________________________________________
_______________________________________________
_______________________________________________
Because this site is Thank-Your-Stars.com, on a semi-regular basis (about once a month) I post, for inspiration and encouragement, one or more verses on the themes of either gratitude or stars, taken from the Bible.
This is posted as of Sunday, January 12, 2020.
Follow God's example, therefore, as dearly loved children and walk in the way of love, just as Christ loved us and gave himself up for us as a fragrant offering and sacrifice to God.

But among you there must not be even be named sexual immorality, or of any kind of impurity, or of greed, because these are improper for God's holy people. Nor should there be obscenity, foolish talk or coarse joking, which are out of place,

but rather thanksgiving.

For of this you can be sure: No immoral, impure or greedy person - such a person is an idolater - has any inheritance in the kingdom of Christ and of God. Let no one deceive you with empty words, for because of such things God's wrath comes on those who are disobedient. Therefore do not be partners with them.

For you were once darkness, but now you are light in the Lord. Live as children of light (for the fruit of the light consists in all goodness, justice and truth) and find out what pleases the Lord. Have nothing to do with the fruitless deeds of darkness, but rather expose them. It is shameful even to mention what the disobedient do in secret. But everything exposed by the light becomes visible - and everything that is illuminated becomes a light. 14 This is why it is said:

"Wake up, sleeper,
rise from the dead,
and Christ will shine on you."

Be very careful, then, how you live - not as unwise but as wise, making the most of your time, because the days are evil. Therefore do not be foolish, but understand what the Lord's will is. Do not get drunk on wine, which leads to debauchery. Instead, be filled with the Spirit, speaking to one another with psalms, hymns, and songs from the Spirit. Sing and make music from your heart to the Lord,

always giving thanks

to God the Father for everything,

in the name of our Lord Jesus Christ.

--- Ephesians 5:1-20 ---
Website Blessing Prayer
by Paul Berchtold, January, 2011
Lord, bless this site and make it be,
A place of peace, serenity,
Where people come in all their ranks
And leave inspired full of thanks.
A place to flitter like the bee,
All kinds of lovely things to see,
And take the time more deeply ponder,
Your gifts, your graces, all your wonder.
Bless each one, who here reads,
With fresh ideas, like little seeds,
To plant in hearts and keep it growing,
An abundant river overflowing.
So here on earth and at your door,
We'll thank you now and evermore.
Amen.
___________________________________
Poems by Paul Berchtold
©
Copyright - All rights reserved.
___________________________________
You are welcome to use and share this poem,
provided
you follow the
Poem Terms and Conditions
.
CHURCHES, SCHOOLS, RADIO STATIONS, NON-PROFITS

Pastors, Church Workers, Teachers, Announcers, etc.

You're welcome to publicly use and share these poems
in programs, speeches, sermons, bulletins, bulletin boards
provided you follow the Poem Terms and Conditions.

Welcome ... thank you for visiting !
Website Progress:
---- Nov 2019. Check out
the new page posted on the best sermon stories - including missionary stories - I've come across online.
I appreciate all the visitors, and those who say a kind prayer for me, as we make progress on the website. May the Good Lord bless you, and keep you in His peace.
May God grant us many graces and blessings for soul and body this year. Let us be thankful to Him for what we receive.
Thank your stars!
© Copyright 2010 - 2020 Thank-Your-Stars.com