- Funeral Poems -




Verses of Comfort & Sympathy




in Memory of Loved Ones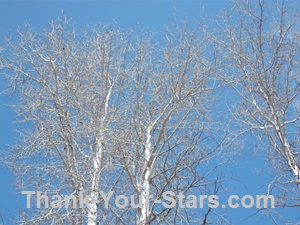 Bare cottonwood trees and blue sky in early spring.
Funeral poems remind us that life is very short, compared to eternity. Death comes to every one of us. It can come at any time.
This is one of the most difficult times of mourning, sorrow, and tears we will ever face.
We cannot know for certain the destiny of one who dies, until we ourselves enter eternity, because God alone is the judge, and searcher of hearts.
By ourselves, we don't know what words to say to those in grief. But God can give us His help and inspiration.
I hope these poems remind us of our destiny, and help keep us on the path to Heaven, our eternal home.
Christian Funeral Poems - Poems for a Funeral Service
Funerals are a time of special graces - reminding us of our last ends, how we must live and work and pray to be ready for heaven, and how we have to pray daily for the grace to be faithful to the end.
This will happen only thanks to God and his grace, purchased by the death of his beloved son Jesus Christ on the cross. Better than anyone else, He knows our pain and grief in loss.
These poems remind us about heaven, and the hope we have to meet our loved one again forever in heaven.
Comforting Poems for Death and Loss
We often don't know what words to say in time of great loss. These 2 poems speak of God Himself bringing comfort.
David the king wrote poem prayers in his time of grief, which is why Psalm 23 is often read at funerals, and put on funeral cards.
Let us never give up hope, especially the hope of the Resurrection, for if we life and die with Christ, we will rise to eternal glory with Him.
Sympathy Verses - Words of Sympathy
The verses of the poem "Hope of Spring" remind us that life is present in the bare trees in winter.
What do we say at a time of mourning, loss, and grief? Sometimes silence is better.
We can share the hope we have of eternal life with Christ, pray for God to have mercy on all those who die, and learn from death to be always prepared ourselves.
Funeral Poems for Mom
We are indebted to our mothers for the life we have here on earth. Losing a mother can be very difficult, no matter what age.
My own mother, of blessed memory, died at the age of 46 when I was 21.
I started one of these poems on Mothers Day, and finished it the next day - her own birthday.
The Best Comfort
We should want the very best for our loved ones in the next life.
We're often at a loss for words for those left behind. What words could adequately express sorrow for deep loss and lasting grief?
How can we begin to comfort someone, when the best comfort comes from God, who understands everything?
Maybe we can only be with our loved one or friend in silence, even for a moment ... or a bit longer.
And the best thing to do? We can always pray ... while reflecting on our eternal destiny and the importance of spending our entire life in preparation for dying well, so as to spend all eternity in heaven.
Let us never give up hope, especially the heavenly hope we find in our best friend and comforter.
Thank your stars!
Go to Home Page.
© Copyright 2010 - 2023 Thank-Your-Stars.com