Pastor Anniversary Poem
to Celebrate Your Pastor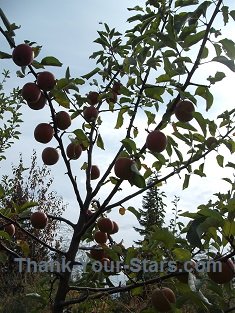 A pastor anniversary poem can be a thoughtful way to celebrate your pastor - to pray for, bless, and encourage your pastor.
Like us all, a pastor may have special days. They are "milestones" of God's faithfulness in our lives.
A pastor can have several anniversaries. For example:
graduation from seminary,
dedication / ordination,
first coming to, assignment at, or installment in a church.
if married, of course his wedding anniversary.
Pastors and church workers need our prayers, inspiration, and encouragement. An anniversary is a good reminder and opportunity to do this.
81. Pastor Blessing Prayer
by Paul Berchtold, February, 2011
In prayer today, Lord, we uplift,
Thank you for your special gift,
A pastor for our flock to feed,
To plant your Word as holy seed.
Lord, you're good shepherd over all,
Thank you for your special call,
On this anniversary day,
Bless our shepherd in every way,
Grant our pastor a shepherd's heart,
Help each of us to do our part,
So we be worthy, your chosen flock,
Firmly founded on Christ the Rock.
Grant our pastor many days,
Bless him, Lord, in many ways.
May his work be ever fruitful,
For which we, Lord, are most grateful.
May our pastor be faithful, Lord,
To receive from you, eternal reward,
Safe in heaven, safe with you,
May all your flock rejoice anew. Amen.
___________________________________
Poems by Paul Berchtold
©
Copyright - All rights reserved.
___________________________________
You are welcome to use and share this poem,
provided
you follow the
Poem Terms and Conditions
.
A Pastor Anniversary Poem of Prayer and Blessing
Pastors have a great responsibility, the care of souls. The devils don't like it.
Good pastors not only have many duties like the rest of us, but often face attacks from the devils, bad people, and even "good" people in church.
Prayer Against the Devils
The devils don't bother bad people that much, because they're on their way to hell anyway.
But the devils hate terribly those who help Christ in the work of salvation, because they know they won't be able to torment forever the people that go to heaven.
The devils hate people going to heaven, because those people will be taking the places they lost forever. So that's why we have to fight many temptations and distractions - coming from the world, ourselves, and the devil.
And while the devils can't do anything about the people already in heaven, they do everything in their power to prevent people from going to heaven.
The devils especially hate good Church workers - such as pastors, teachers, and missionaries - who help Christ bring many people to heaven by giving a good example, praying for his people, and preaching the Word, the Gospel, the Good News of Jesus Christ.
Being a pastor can be a very demanding, a very stressful job. Pastors need God's help, our help, and your help.
They need all the prayers, graces, and blessings they can get. Especially to be faithful to their calling from God.
In praying for a pastor, you tap into the power of Christ, who is stronger and more powerful than all the devils put together.
In praying for a pastor, you also share in his reward, and the reward of all the souls he helps Christ to save.
Pastors - Our Spiritual Leaders
In the United States of America, approximately 1,500 pastors leave the ministry each month.
Many times, it's simply because not enough people really care.
A good pastor, like any good leader or parent, has many burdens and responsibilities. Very often, pastors make many "behind-the-scene" sacrifices and prayers that few people, if anyone at all, even knows. Pastors need our prayers and God's blessings.
Just as it is appropriate for children to pray for, honor, and remember their father and mother - at least once a year in a special way on Father's Day and Mothers Day - so it is appropriate to pray for, honor and remember our spiritual leaders.
Show and Tell
Sometimes, it's not enough to do it privately. Sometimes, we also need to do it when we get a chance, either personally or publicly, in words spoken - such as a tribute, speech or sermon - or written, such as on a thank you card.
Such acknowledgments can be very encouraging to your pastor.
If you're a pastor, and you're in the situation you don't get much encouragement, remember that our best reward and appreciation is still coming - in heaven.
Thank your stars!
Go to Pastor Appreciation Poems.
Go to Home Page.
© Copyright 2010 - 2023 Thank-Your-Stars.com