13 Short Thanksgiving Poems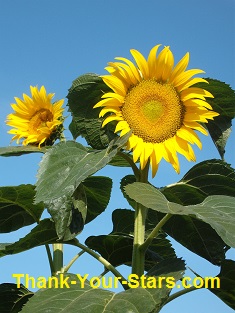 It's easy - when thanking God - to just include " e-v-e-r-y-t-h-i-n-g".
To break this routine, I wrote these short Thanksgiving poems, about specific things that are essential or at least really important, but so often, we take them for granted.
Things like life, time, light, air, water, health, food, clothes, and sleep. A beating heart. Family. Friends. Flowers.
You are welcome to use and share these poems,
provided
you follow the
Poem Terms and Conditions.
330. Life
by Paul Berchtold, November, 2013
Famous names and famous places,
All the finest social graces,
Are no good if you're six feet under
Life without thanks - what a blunder!
Each breath we take, what a treasure,
God gives to us at his pleasure,
High on our list of priority,
Is thanks for this ability.
God, forbid me be so slanted,
As to take life just for granted.
Bless my life. May it be well spent.
Thank you for each precious moment.
---
331. Time
by Paul Berchtold, November, 2013
Every minute, every second,
Is much more than can be reckoned.
In God's service 24 hours,
Has a thousand years' powers!
At this rate just one second weighs,
More than 4 whole entire days.
A cheerful smile, an action kind?
God's plans are way beyond the mind.
God, help me show my thanks the best,
By wisely using time with zest.
A life of service. What treasure!
Will be repaid without measure.
This poem is based on the verse in the Holy Bible that "With the Lord one day is as a thousand years, and a thousand years is as one day". (2 Peter 3:8, cf. Psalm 90:4)
---
332. Light
by Paul Berchtold, November, 2013
What if the sun forgot to shine?
What if there was no light at all?
We would not see the smallest line,
We might fall or crash in a wall!
It would be one very long night,
So scary and getting so cold,
Dark and black without any light.
Have we to God our thanks yet told?
Thanks, God, for the sun in the sky.
And also the moon's reflection,
And so many stars way up high,
Each showing your perfection.
I have 3
individual
poems of giving thanks for
the sun
, the
moon
, and
the stars
.
---
333. Air
by Paul Berchtold, November, 2013
Air is needed for so many things,
It makes for a very long list.
Clouds ride on air, and airplanes too,
Without air we could not exist.
God made it so that we can't live,
Without breathing his unseen air.
With each breath we want to give,
Our thanks to God, for his deep care.
We keep on breathing when we walk.
We hardly pay attention.
The air is needed just to talk.
God deserves the best of mention.
Thank you, dear God, for ocean breeze,
Bringing rain or sunny weather.
When winds blow softly through the trees,
We can feel so close together.
---
334. Water
by Paul Berchtold, November, 2013
Water is a gift from God all year.
When thirsty we need it so bad.
Cold or hot, it's runny and clear.
God wants all of us to be glad.
Let's thank God for wondrous supply,
His Providence erases fear.
Without water, the plants would die.
The animals would disappear.
We see the great care that God takes,
To not just tell, but show his love.
Oceans and rivers, ponds and lakes,
Rain coming down from clouds above.
Thank you, God, for water on earth,
And from heaven, water that gives,
To souls with faith in Christ new birth,
We may with you forever live.
---
335. Health
by Paul Berchtold, November, 2013
You can have great riches galore,
Name and fame, and power still more.
But if you do not have your health,
What good to you, is all your wealth?
Health is God's special gift to me,
To keep and manage carefully.
More than this, thank God that today,
I'm feeling so fine and okay!
---
336. Food
by Paul Berchtold, November, 2013
Every time I get to eat,
Every time I eat some food.
Fruit or veggie, it's all a treat.
My heart should fill with gratitude.
Food comes in many kinds and shapes,
And colors, such variety!
Peas, onions, corn - pears, apples, grapes,
Let's say our thanks with piety.
How hard the heart would have to be,
To take our food for granted.
It comes from animals, and trees,
And seeds the farmer planted.
Thank you, dear God, you are so good!
Let's not forget this lesson:
It is your gift. Each piece of food,
Is a miracle from heaven!
(Gardeners and farmers who grow food are likely, at one time or another, to experience some difficulty doing so. This helps us appreciate the gift of food as a miracle.)
---
337. Clothes
by Paul Berchtold, November, 2013
In the morning when I can choose,
What I put on, my socks and shoes,
It's a good time for thanksgiving,
For the good life I'm now living.
God bless workers who make my clothes,
They work so hard and long all day.
Bless those who give my clothes to me.
I know God listens when I pray.
God, please bless those who have no clothes,
Who have no socks or shoes to wear.
Help me be kind and want to share,
To show how much you really care.
---
338. Sleep
by Paul Berchtold, November, 2013
It is God's special gift to me,
That I can fall asleep at night.
Sleep gives me back the energy,
To greet each day with new delight.
Thank you God for the gift of rest,
After the daily work is done.
Help us faithfully do our best,
Before the setting of the sun.
From the rising to the setting,
Our work we do with gratitude.
From the setting to the rising,
Is how we get our thanks renewed.
---
339. A Beating Heart
by Paul Berchtold, November, 2013
Without the heart the blood can't flow,
To every place it needs to go.
Without the blood we would be dead,
If it cannot get to the head.
All day and night the heart must pump,
Else we cannot walk or jump,
If our heart should stop it's beating,
We would the next life be greeting.
Forgetful us if we are slow,
To thank the Lord who makes it go.
Each time we feel the pulsing heart,
We should tell God: How great thou art!
---
340. Family
by Paul Berchtold, November, 2013
I would be so sad and lonely,
If I was by myself only.
In fact I would have never been,
If I no parents had back then.
Growing up I was richly blest,
Mother, Father, the family nest,
Brothers, sisters, and
maybe
also pets.
Families are God's safety nets.
Thank you God for caring parents,
Their faithful, wise, holy guidance.
For their teaching and example,
Give to them your blessings ample.
There's more poems about family:
Mother's Day poems
,
Fathers Day poems
, and
Grandparents Day poems
.
---
341. Friends
by Paul Berchtold, November, 2013
On a lone island my life would be,
Lost in ocean's immensity,
All my troubles would be endless,
Hard to cope with, were I friendless.
True friends are such a great treasure,
Friendship for life, who can measure?
When God's grace knits us together,
We can face all kinds of weather.
God thank you for my loyal friends,
Between us be there no pretends.
We're still human, can even die,
On your best friendship we rely.
---
342. Flowers
by Paul Berchtold, November, 2013
Such rare beauty, shape, color, smell,
Found in each flower and petal.
God made the flowers so well,
More dainty than precious metal.
Heartfelt thanks to God let us bring,
For this his most beautiful art.
Better clothed than Solomon King,
Is seen in each delicate part.
Lilies, roses, wildflowers too,
They tell us with much joy and cheer,
Of deeper love, so strong and true.
Thank you, God, for your message clear.
___________________________________
Poems by Paul Berchtold
©
Copyright - All rights reserved.
___________________________________
You are welcome to use and share these poems,
provided
you follow the
Poem Terms and Conditions.
Other Short Thanksgiving Poems
Throughout this website there are many poems appropriate for Thanksgiving, because many poems on this website have the common theme of giving thanks.
After all, this website is a reminder for us all to ...
Thank Your Stars!
Go to Thanksgiving Poems.
Go to Home Page.
© Copyright 2010 - 2023 Thank-Your-Stars.com