When Does Advent Start?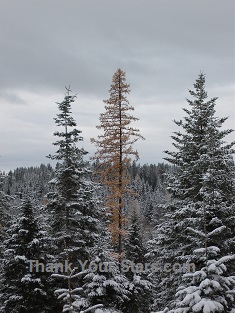 When does Advent start?
Advent begins 4 weeks - actually, 4 Sundays - before Christmas.
The Season of Advent consists of the four weeks before Christmas.
Because Christmas is a fixed date - December 25th - Christmas can land on any day of the week. But Advent always starts on a Sunday.
Another way to put it, Advent always starts on the Sunday between November 27th and December 3rd.
Or, to make it easy, simply consult this chart here:
| | |
| --- | --- |
| | The first day of Advent is: |
2010 - Sunday, November 28

2011 - Sunday, November 27

2012 - Sunday, December 2

2013 - Sunday, December 1

2014 - Sunday, November 30

2015 - Sunday, November 29

2016 - Sunday, November 27

2017 - Sunday, December 3

2018 - Sunday, December 2

2019 - Sunday, December 1

2020 - Sunday, November 29

2021 - Sunday, November 28

2022 - Sunday, November 27

2023 - Sunday, December 3

2024 - Sunday, December 1

2025 - Sunday, November 30

2026 - Sunday, November 29

2027 - Sunday, December 28

2028 - Sunday, December 3

2029 - Sunday, December 2

2030 - Sunday, December 1

How to Figure Out When Advent Starts
Find the date of Christmas in a given year on your calendar, and count back 4 Sundays. If Christmas lands on a Sunday, start counting from the previous Sunday, December 18th, and Advent starts on November 27th. This is the earliest date to start Advent, and it makes the longest Advent Season, with 28 days before Christmas.
If Christmas lands on a Monday, then start counting from Christmas Eve, December 24th, and Advent starts on December 3rd, making it the shortest Advent Season, with 22 days before Christmas.
When does Advent start? - Actually on Saturday
I'm not going to split too many hairs here, but this is an interesting Advent tidbit.
In many rites and religious communities, the season of Advent actually starts on the evening before, on Saturday evening, beginning with the chanting or recital of Vespers, the official evening prayers of the Church. This follows the Jewish biblical tradition of the Sabbath and major feasts starting at sundown the evening before.
It is a very good idea to prepare for the Lord's Day and special feast days the day before, especially by prayer and reflection. So turn off distractions like the TV and read a good spiritual book. Also make practical preparations, like laying out your clothes the night before and getting to bed early.
This helps us wake up in a good spirit, ready to celebrate the day properly - instead of starting the day in a sour, tired, cranky mood.
If we get ready for an important trip or sports event, or even for going to the doctor, we can certainly give God his rightful due, because he is our creator and has blessed us abundantly with many gifts.
Advent Starts a New Church Year.
Every year, Advent begins a new church year. This is an easier way of saying a new ecclesiastical year, which means the same thing.
The church year is also known in some denominations as the liturgical year, because the major feast days follow the pattern of the life of Christ.
(The "liturgy" is a collection of prayers, readings, songs, and ceremonies appropriate for that day.)
During the liturgical year, the major church feast days in general follow the life of Christ in chronological order.
("Chronological" means in the proper historical sequence - in other words, listing events in the order they happened in history, one after the other.)
Here's how the Church year follows the life of Christ:
Advent - the long 4000 year wait before Christ.
Christmas - the birth of Christ.
Lent - Christ preaching, especially repentance and atonement of sins.
Palm Sunday, Good Friday - The final days, sufferings, and death of Christ.
Easter - the resurrection of Christ from the dead.
Ascension Thursday - Christ going up to heaven 40 days later.
Pentecost - the coming of the Holy Spirit 10 days later.
Time after Pentecost - our spiritual growth, as we reflect on and put into practice the biblical instructions in the Gospels, Epistles, and other Holy Scriptures.
Advent is a Call to Renewal
Advent is an excellent time of renewal, to make a new beginning. It's an excellent opportunity to renew our fervor and zeal for spiritual things.
Without a proper preparation, Christmas is merely a commercial holiday.
Or rather, I should say, hollow-day, because unless Christ fills your heart, your life is very shallow and hollow, and all the presents and parties and riches in the world cannot make you truly and lastingly happy.
Advent is a season of preparation for the coming of Christ, not only to celebrate when he was born, but when he comes into our hearts, and again, when he comes at the end of the world.
Learn more about what Advent is in
the meaning and definition of Advent.
Go to Advent Reflections and Poems.
Go to Home Page.
© Copyright 2010 - 2023 Thank-Your-Stars.com