Poems about Working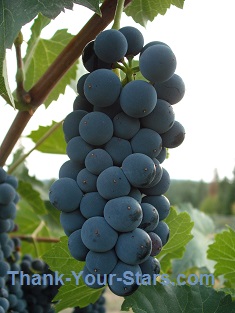 These poems on working can be a good reflection for the Labor Day holiday.
I wrote these poems on working to help us all understand the importance of work, of thanking God for the blessings of work, asking God to bless our work, and the importance of wisely putting our abilities to use in serving God and others.
The ability to work gives us many reasons to be grateful.
The ability to work is a gift from God. Let us thank him for the gifts and abilities he has given us.
157. Working with God
by Paul Berchtold, August, 2011
Lord without your help I will lose,
So give me the wisdom to choose,
The work you have for me to do,
Using the gifts that are from you.
Lord thank you, for you know how best,
To crown my work with eternal rest,
I praise you for preparing me,
Showing me my true destiny.
Lord, you know I don't deserve,
The privilege that now I can serve,
My family, friends and neighbors,
By my gifts and by my labors.
Lord your blessings I humbly ask,
To finish well each special task.
I know you have the best for me,
Leading to true prosperity.
158. Always Learning
by Paul Berchtold, August, 2011
We're off to school, or off to work,
Many a task we cannot shirk,
If there is a reward to earn,
We have many lessons to learn.
There's no success without a guide,
Dangerous is the sin of pride,
If true success is what we seek,
Learn of Jesus, for he is meek.
Meek means never too old to learn,
Or else we'll make a sudden turn,
Usually in the wrong direction,
Then we'll need some correction.
Keep on going! Keep on learning!
Give your mind some fuel for burning,
Give your heart a reason to drive.
Give your soul food on which to thrive.
Learn from books, mentors, preachers,
Drink in wisdom from your teachers,
Choose them wisely, and choose the best,
Our time on earth is but a test.
What good is school, work, or college,
If we're getting just more knowledge?
What must we do? Put it to use!
Serve each other! Love is the juice!
Thanks be to God for all this time,
To work, to serve - or write this rhyme.
Endless the possibilities,
To use well our abilities.
___________________________________
Poems by Paul Berchtold
©
Copyright - All rights reserved.
___________________________________
You are welcome to use and share these poems,
provided
you follow the
Poem Terms and Conditions
.
Work is a Blessing!
We get out of work what we put into it. If we have a good attitude, work brings many blessings. If we have a poor attitude, it usually shows in the results.
Here's a few things we should be grateful for:
God has gifted each of us with the abilities to do different types of work. Even if we have disabilities, God has blessed each of us with different types of creativity.
We can find joy, satisfaction, and fulfillment in serving others, and so leave a legacy far greater than ourselves.
We live in a country where our work is paid much more than in many other countries.
We can receive a rich reward for the work we do for others - especially when we get to heaven.
If we have no work to do, we can always put ourselves to work.
We can receive much joy in serving God and serving others by the wise use of our talents
We can develop ourselves, our creativity, our craft, our knowledge, our leadership abilities, our expertise, and so many other useful and valuable skills.
Good Work Can Bring Great Change.
We can learn and receive so much by working. We can give others so much by working. This is especially true when we receive God's blessings on our work. We just have to ask him for them.
Let us ask God for prosper our work, making it successful both in this life and forever in heaven.
Thank your stars !
Go to Labor Day Poems and Activities.
Go to Home Page.
© Copyright 2010 - 2023 Thank-Your-Stars.com