Funny 50th Birthday Poem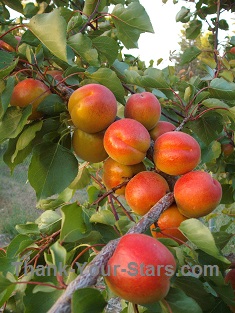 This funny birthday poem shows the advantage of being "over the hill."
This birthday poem lists how many decades, weeks, and days are in 50 years, and contains 2 styles of poetry.
Happy 50th Birthday !!!
We thank the Good Lord for giving - and preserving - our lives!
74. 50 is Old?
by Paul Berchtold, January, 2011
A crowd is coming, the people are flocking,
No time to sit in your old chair rocking,
A party so grand in all the earth,
To celebrate the day of your birth!
Maybe you'd like some peace and quiet,
Now that you're 50, calls for a riot,
But really we don't want to get too rowdy,
We'd just like to give you a special "Howdy!"
50 years, half a century you've made,
5 decades of life is the price that you paid,
You've cheated Grim Reaper and his bag of tricks,
But odds are you're showing a few of his licks.
* * * * * * * * * * * * *
Two hundred sixty two days ago,
And eighteen thousand plus,
Was your first day as a little baby,
Over whom there was such a fuss.
It was six hundred and nine weeks ago,
And a big two thousand more,
You came in this world the very first time,
To take a big grand tour.
Fifty years have gone by since,
That's a lot of water under the bridge,
You've had your many ups and downs,
Many a valley, many a ridge.
* * * * * * * * * * * * *
Fifty years is young, according to rocks,
And so are you, from your head to your socks,
Because love never ages, but overflows still,
Love brings joy, going "over the hill."
"Over the hill" means faster the ride,
Open your wings to soar and to glide,
Throw out the worries, soak up the sun,
May your future be happy, including some fun.
May your friends be many and multiplied,
Whenever they're needed, come prompt to your side,
To the next generation may you be a true light,
You're a special star, shining bright in the night.
May you reach your dreams, and best of wishes,
Even if later you're stuck doing the dishes,
Here's what I'm hoping, a wish granted to few,
50 years from now, Happy Birthday to You !!!
Happy Half a Century !!!
___________________________________
Poems by Paul Berchtold
©
Copyright - All rights reserved.
___________________________________
You are welcome to use and share this poem,
provided
you follow the
Poem Terms and Conditions
.
Thank your stars!
Go to Home Page.
Go to Happy Birthday Poems
© Copyright 2010 - 2023 Thank-Your-Stars.com