A 9 Verse "Before Marriage"
Funny Valentine's Day Poem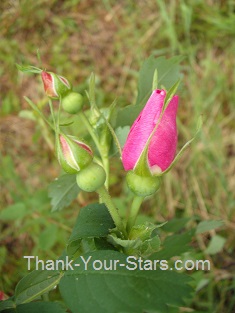 Funny Valentine's Day poems and verses can bring humor to your special occasion.
This one is about little promises thoughtlessly made - and almost unconsciously broken.
When in love, talk is cheap ...
... don't make promises, you can't keep.
The following 9 verse poem is a conversation between a young man and young woman before marriage.
Can you see Jack and Jill's problem? You might have to read it a few times to catch it!
80. Come Again?
by Paul Berchtold, February, 2011
Jack and Jill were sitting together,
On the grass under the trees,
Jack treated Jill, in beautiful weather,
To a simple lunch of bread and cheese.
Jack said to Jill "You're always mine,
My love for you is always unfurled,
I'm not afraid to let it shine,
To show my love before the whole world."
Jill said to Jack, "I love you too,
Whatever the sacrifice, I'm ready to make,
Each day I'll begin to serve you anew,
And work so hard for your sake."
Jack forgot his bold brave talk,
Just then he saw a man named Joe,
Was walking by on the sidewalk,
Jack didn't want Joe to know.
So Jack told Jill, let's go and hide,
Behind the bushes, so Joe can't see,
Come over here, come on this side,
I don't want him seeing our company.
Then back they went to cheese and bread,
When Jack realized he forgot dessert,
Then Jill forgot what she had said,
Because she cried, rather rude and curt:
"You should've brought with you today,
A box of chocolates, because you know,
I've only said in a thousand ways,
How I like chocolate so!"
How quickly both forgot their promise,
Jack shouldn't care if the whole world knew.
Jill forgot her commitment to service,
Sacrifice means when without you make do.
Take care when speaking, in every way,
Though your words, be many or few.
Prove to be true, every word you say,
Then you'll mean it, when you say "I do."
___________________________________
Poems by Paul Berchtold
©
Copyright - All rights reserved.
___________________________________
You are welcome to use and share this poem,
provided
you follow the
Poem Terms and Conditions
.
So What's the Problem?
I think Jack and Jill's problem is one of exaggeration.
They're so willing to please, they'll say almost anything that comes to mind, anything that sounds nice.
It's our problem too, because so many of us are guilty of saying things in the moment that we don't really mean.
"If you can't say what you mean, then mean what you say." OR "If you can't mean what you say, then say what you mean." Either way works.
I remember thinking up this saying about 25 years ago. Maybe I was frustrated with people in my college going back on their word, or maybe I was just frustrated with myself, I don't remember exactly.
A Poem that Took a Lot of Work
For some reason, this was a difficult poem to write. I don't really know why.
I went through a lot of scrap paper and at least 3 different weekends working on it - writing, re-writing, scrapping many verses and ideas.
Maybe because I want all of my poems to be family friendly - appropriate and suitable for heaven, home, church, or school.I went through a lot of scrap paper and at least 3 different weekends working on it - writing, re-writing, scrapping many verses and ideas.
The Apostle Paul writes, "Our conversation is in Heaven." (Philippians 3:20) I thank Heaven for all the help and inspiration they give.
Thank your stars!
Go to Valentine's Day Poems and Poetry
Go to Home Page.
© Copyright 2010 - 2023 Thank-Your-Stars.com