An Original 21st Birthday Poem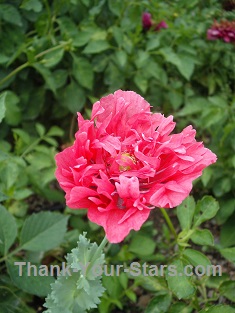 This is an original 21st Birthday Poem.
At 21, you're "free" at last. You're a young adult, life is good, you're in your prime, life's ahead.
You have goals - dreams - plans. You want freedom and success.
But you're also realizing there's new responsibilities. Choices and challenges. a wife? a family? where to live? where to work? and many more.
Some choices are so important, you'll have to live with them, they will affect the rest of your life.
This poem is a wish, a blessing, a prayer for true wisdom to make the best choices in life - not ones you regret later.
88. Birthday Lessons
by Paul Berchtold, February, 2011
It's great to be free, you're 21,
Top of the world, witty and clever,
Parenting years are over and done,
Our love and prayers are with you ever.
There will be choices, in days ahead,
You can get fame, and rich amounts,
When all is done and all is said,
At life's ending, that's what counts.
The world gives only fleeting pleasure,
It actually ends in bondage cruel,
Christ gives joy above all measure,
Light His burden, sweet His rule.
Are you looking for rich success?
Serving others is the way to go,
God can then your whole life bless,
And grant you peace from head to toe.
Worldly joy passes, it turns to sorrow,
True joy sustains through thick and thin,
Whatever happens, there's always tomorrow,
And best of all, is peace within.
The truest freedom is freedom in Christ,
To freely serve, and freely give,
The selfish way is too high-priced,
It lonely and cold, a hard way to live.
When undecided which course to chart,
O trust the Lord and humbly ask,
Turn to him with all your heart,
His plan is wise for every task.
God is ready to hear you pray,
He is the lamp to see your road,
He is the Light, the Truth and Way
His shoulders strong to bear your load.
Life may seem long, but it's very short,
Time flies by into the past.
Keep God in you, your heart his fort,
What's done for God will always last.
Be courageous, take with care
Greater responsibility.
Let Christ and friends your burdens share,
Lead and follow, with humility.
God is your joy in times of gladness,
Delight in him, above all friends,
God is your comfort in every sadness.
In every trial, he graces sends.
Happy Birthday, we wish you the best,
Not just words, but a life of worth,
One that leads you, to eternal rest,
In heaven forever, after this earth.
Happy Birthday to a life of service,
Be the leader God calls you to be,
Live your days with shining purpose,
Bravely walk to your destiny.
___________________________________
Poems by Paul Berchtold
©
Copyright - All rights reserved.
___________________________________
You are welcome to use and share these poems,
provided
you follow the
Poem Terms and Conditions
.
When You're 21
Worldly wisdom says go and sow wild oats. What a terrible mistake!
It's hard enough, for those striving towards the good, we make plenty mistakes enough, and take our lumps and hard knocks, and chalk it up to experience.
It's unfortunately worse, seeing - from all sides - so many young people living the worldly lifestyle, wasting their potential, many dying in their twenties - and earlier.
And if they survive, when they're all washed up and broken - physically, financially, emotionally - where are their friends? Where is the world?
The world has no compassion, it gives no comfort. It never looks back to pick up the pieces. It'll always take the best from you and give you short-term junk, then leave you in the gutter. It's gone, looking for another crowd to ruin.
Advice from John in the Bible
John the Beloved gave this message to young people:
"I write to you, young men, because you are strong and the word of God remains in you, and you have conquered the evil one.

Do not love the world or the things of the world. If anyone loves the world, the love of the Father is not in him.

For all that is in the world, sensual lust, enticement for the eyes, and a pretentious life, is not from the Father but is from the world. Yet the world and its enticement is passing away.

But whoever does the will of God remains forever."

(Epistle 1 John 1: 14-17)
A "Strange" Happy Birthday Poem
This may seem like a strange poem. I know a lot of this is tough love. It's because God really cares for His children, and wants them to make wise choices, and avoid many hidden dangers.
Many people are dying young. Suicide is unfortunate, but it is happening.
On the other hand, it is so encouraging to see many of our young people not only wanting to make a difference, but they are actually doing it.
Many young people are making a difference. By being faithful to your duty - even in small things - you too can make a difference, much bigger than you know.
And you can be prepared when God calls you from this life to the next.
Learning from, or Avoiding, Mistakes
We all make mistakes. In fact, we all are sinners and commit offenses God, called sins. No matter how dreadful they are, God does forgive us when we turn to him in repentance. Even if we sowed wild oats all our lives, he is ready to forgive and help us start over.
God can even help us use our experiences as a lesson to others, to help them avoid all the unnecessary world of hurt. No one else can turn our mistakes into stepping stones, our sorrow into joy, like He can.
Still, how much easier - and wiser - it would be, to avoid danger by learning from the mistakes and experiences of others.
And even better, if we would trust and obey God, who wisely points out the path, and preserves those who follow Him on that path from much personal hurt and harm.
A Real Happy Birthday
Yes, you're at an age when you can see that life is not a bed of roses. You've probably figured out that it can be a real battle between good and evil, even inside of you.
You might even have a few battle scars from recent years to prove it. I'm grateful God will see you through - be sure to trust Him for His help.
I do wish you a Happy Birthday, and a grace-filled and blessed one.
I'd love to meet you at least one day in heaven, where you will hear God saying to you, Well done, my good and faithful servant. Enter into your reward. And Happy Birthday!
And all the millions of angels singing a special Happy Birthday to you!
Thank your stars!
Go to Home Page.
Go to Happy Birthday Poems
© Copyright 2010 - 2023 Thank-Your-Stars.com